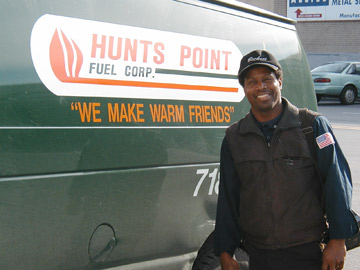 When an emergency strikes, we know that it usually does not happen at a convenient time. That's why, at Hunts Point Fuel, our team of comfort experts are available where you need them, when you need them. If you have a burner emergency in the middle of the night or on the coldest day of the year you can rely on Hunts Point Fuel to be right over!

We are dedicated to being there for our customers 24/7/365 days a year ... which is why we do not settle for anything less than 100% customer satisfaction. You can always expect reliable, prompt emergency service from Hunts Point Fuel's professional service technicians. 

Need to request a service? Click here.